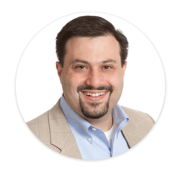 Guest Post by Andrew Kraft
Throughout my career, I've been serving publishers - from helping them connect, set standards and integrate tech, to directly spending money with them. In 2018, my perspective changed when I became a publisher myself, overseeing operations and revenue for TheStreet, Sports Illustrated and a number of other brands under the Maven umbrella. Even then, before Google's announcement in early 2020, it was clear the third-party cookie would soon be a thing of the past. It was already dead on arrival in Safari and Firefox wasn't far behind. It was only a matter of time.
Most publishers didn't think about it back then. At the time, they were focused on maximizing programmatic yield in a world where prebid was booming. But with the death of the third-party cookie now imminent, publishers are scrambling to find a path to monetization. And it all comes down to one thing: bringing readers and watchers back (aka "audience retention").
While attracting new site visitors is important, bringing them back is critical. Only return readers are willing to engage with a publisher in the two ways that will help that publisher monetize long term. The first is by providing data. By having more than one point of information about what content they consume, publishers are able to use that data to more effectively sell advertising. The second, and most important way, is that only frequently-returning readers are willing to give a publisher their email address.
A consumer's email address is a golden ticket to monetization. Once a publisher has the reader's email, they can use that as a cookie replacement through a data partner such as LiveRamp. Just as importantly, the publisher can now market to that email any of its subscription offerings. One site I used to oversee converted 0.03 percent of readers to their subscription products. That number jumped to 20 percent once an email address was obtained.
So how do we get readers and watchers to return? Publishers have tried time and time again to get readers to return to their sites, and yet the global pages-per-session at leading publishers tends to average closer to 1.0 than 2.0. The reason: readers don't know when to come back. Some publishers cover breaking news and thus rely on SEO. But in the long run, that's a game that has to be fought and won each and every day - there is nothing systematic or scalable about it. The only way to systematically get a reader to return is by asking them to return by pushing them a notification.
Email is certainly one way to do this, but it only works if the reader or watcher is already an engaged reader. The key is to use technologies built into browsers and apps. We all know about push notifications in the mobile phone world - we see it every day. But push exists in the web world too - in fact it started there. The key is to find a push notification provider that uses machine learning and custom campaign-like processes designed to appropriately target and throttle notifications, so as not to flood readers with unpersonalized messages that can cause 'notification blindness.' Push notification providers, such as Pushly, that specialize in notifications for publishers, can deliver 5-7 percent click through rates, bringing readers and watchers back at a steady clip - and thus getting them to give the data - and eventually their email address - that denotes them as an engaged - and thus a more loyal and monetizeable reader.
Depending upon the size of the publisher, bringing readers and viewers back to the site through a politely delivered, direct communication channel like web push notifications can create a meaningful offset to revenue lost in a cookieless world.