Web push notifications are more than just a great tool for finding new customers – they are excellent for retaining them. Finding prospects and converting them into customers is only half of a successful marketing strategy – the other half is a retention marketing strategy that turns clients into repeat customers, and for that, web push notifications are your best weapon.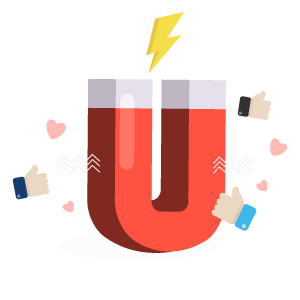 Retention marketing & people-based marketing go hand-in-hand
One buzzword that has been flying around the industry the past year is "retention marketing." It's moved up the ladder in terms of priority and for good reason.
A lot of focus in the marketing world these days is gravitating toward people-based marketing. People-based marketing is all about creating relationships. The strength of these relationships not only brings prospects toward your brand – but the better the relationship – the better you can retain your customers. That's what retention marketing is about – building deeper relationships with customers.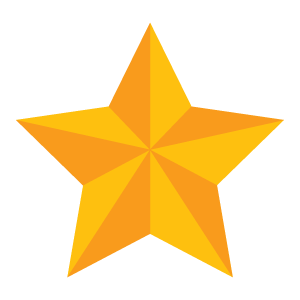 Why retention marketing should be prioritized
Almost everyone agrees that it is much less expensive to turn existing users into repeat customers than that of finding new prospects.
But building strong personal relationships with your customers does far more than generate increased sales with those clients alone. The more delighted your customers are, the more they are going to share that positive opinion with others. This gives you the benefit of relationship marketing as well.
If you can make the customers you already have become more profitable, this decreases your advertising spend. Not only because you are gaining more sales from your existing customer base, but with a strong referrals from those customers bringing you new prospects, you are gaining new customers without having to invest in additional acquisition costs.
With strong retention efforts, you can extend both profitability and the lifetime value of your customers.
The benefits of retention marketing
1. Engaging repeat customers is less expensive than acquiring them
Cross-selling and up-selling to existing customers can be more profitable than the marketing expense of finding new prospects for a first-time purchase.
2. Repeat customers makes your business more stable
Retaining customers, especially those who make repeat purchases, can solidify your company's income. If you think about the Pareto principal's 80/20 rule as it applies to your customers, whereby 20 percent of your customers account for 80 percent of your sales, then having a loyal, dedicated 20% repeat customer base drive 80 percent of your yearly revenue – that gives you revenue you can count on. That's definitely a highly justified reason for prioritizing retention marketing as part of your overall strategy.
3. Retaining customers increases your profits
It's hard work and expensive to continually market to find new, first-time customers. Increasing the purchases made by your existing customers can reduce your marketing spend, thus increasing your profits.
"Increasing customer retention rates by 5% increases profits by 25% to 95%."
– Bain & Company/Harvard Business School study.
4. Low retention rate increases acquisition costs
As you can already surmise from above, if your retention rate is low, you are forced to spend more on the cost of acquiring new customers. According to some studies, it can cost ten times more to generate a new customer than the expense of maintaining a customer you already have.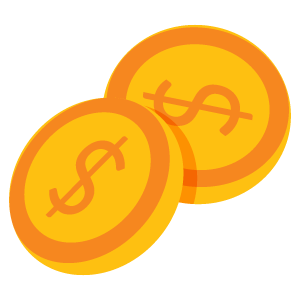 Allocating your marketing budget
How much you spend on your retention marketing will largely depend on how long you have been in business and the size of your existing customer base.
If you've only been doing business for a short time, you likely have a small customer base and your budget would best be spent on acquisition to build up a larger group of customers.
Conversely, if you've been in business a while and have a large customer base, then it could be worth spending anywhere from 30%-60% of your marketing budget on gleaning additional purchases from customers you already have.
In any business, once you reach a certain size, it becomes very difficult to continually add more customers. That's definitely a point at which retention marketing should be your highest priority rather than putting the bulk of your budget and efforts into acquisition.
How web push notifications help with retention marketing
As already noted above, retention marketing is highly related to people-based marketing, because both are focused on building strong relationships with consumers.
One of the strengths of web push notifications over other forms of company-customer relations is the ability to create personalized marketing messages.
Personalization is the key to creating good customer relationships that address their wants and needs, as well as, helping to relieve their pains.
Web push notifications provide a high degree of personalization
For an example of how much more you can personalized web push notifications, let's look at a typical retargeting approached that's used for customer retention and conversion.
With most retargeting systems, banner advertising is the ad medium used. But when retargeting with banner ads – they can rarely be personalized. They have to rely on a more general type of ad message that will relate to a broader segment of potential prospects. In other words, it has to cast more of a wide net with its message.
However, with web push notifications, the message can be targeted to a very specific customer segment or even an individual customer.
You can send "smart" messages that remind your customer of a variety of things, everything from we saw that you just purchased "product X" and you're going to need "product Y" as an accessory, and here's a discount if you act now.
Web push notifications contain a thumbnail image and a clickable link that can take your customer directly to the shopping cart with the discount applied (or provide a coupon code they can enter). There are many possibilities.
Web push notifications are also a very powerful tool for sending messages to people who have abandoned their shopping cart. You can provide reminders and incentives for them to complete their purchase. This is something you simply can't do with retargeting via banner ads.
In short, the more personal the message, the more helpful and relatable it can be for the customer. And this is something that web push notifications can do very, very well.
Web push notifications provide everywhere on the web real-time targeting
Like retargeting systems, web push notifications can also be sent to a user when they are off of your site, no matter where they are on the web. But even better, web push notifications can be sent in real-time and delivered instantly. They can be triggered by certain user actions, or simply sent at whatever specific time you desire.
Unlike email, web push notifications don't sit in an inbox ignored or inadvertently routed to a junk box by the email service provider.
Instead, web push notifications focus over the top of whatever your user is viewing in their web browser, no matter where they are. As a result, these messages aren't missed. Their delivery isn't blocked and your user gets the message you wanted them to see – when you want them to see it.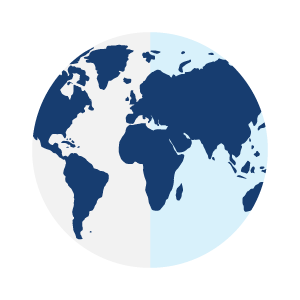 Retention marketing & the customer journey
Part of successful retention marketing is analyzing your customer journey to gain an understanding of how prospects come to you and what they do after they become customers.
You need to analyze all the ways in which consumers find your brand and become customers and also when they do not.
Ask the following questions:
What pathways lead prospects to you?
What are the most common pathways taken by prospects who eventually become customers?
What are the exit points for prospects who do not become customers?
What are the leading post-purchase pathways?
What are the most common secondary purchases repeat customers make?
How many repeat purchases does the average customer make?
What is the average lifespan of your customer? (How long until they no longer buy additional products?)
Are there any milestones/factors you can identify as specific points where customer interest begins to decline?
Additional questions about your customer journey
In addition to analyzing the above actions, also consider the different demographics and segments of your website visitors and customers.
Ask the following questions:
Which segment of your users are the most active? (In terms of activity on your site, whether they make a purchase or not).
Which segment of your users are the most valuable? (In terms of purchases).
How are the actions of your active and most valuable users different from inactive and less-valuable users?
What changes or optimizations can you make that might increase the activity of your less-engaged users?
Is it financially worth the effort needed to improve user experience to convert presently less-active and less-valuable users into more active and valuable ones?
TL;DR
Retention marketing focuses on turning your existing customer base into those who make repeat purchases, as well as, advocate for your products and brand.
Retention marketing is about creating personal relationships by understanding your customer's wants, needs and pains and delivering delightful user experiences for them. This is achieved through personalized marketing messages using tools such as web push notifications.
It is less expensive to gain more sales through existing customers than it is to acquire new ones.
Having repeat customers can make your business more stable by developing a dependable amount of average annual sales that don't require the acquisition of new prospects to achieve.
Gaining additional sales through existing customers increases your profits by lowering your customer acquisition costs.
According to a study by Harvard, increasing customer retention rates by 5% increases profitability by 25%-95%.
Having low retention rates increases your acquisition costs.
If you have a small customer base, you should allocate more of your budget toward acquisition; but if you have a large customer base, you should focus anywhere from 30%-60% of your budget on retention marketing.
Web push notifications provide a high-degree of message personalization that can improve retention marketing efforts significantly.
The ability of web push notifications to be delivered in real-time and reach customers off of your site, anywhere on the web, is a powerful feature that is essential to retention marketing in today's environment.
To implement a well-conceived and executed retention marketing strategy, it's vital to analyze your customer journey to have a full understanding of how your users interact with your brand, make purchases and what behaviors they engage in post-purchase.
With a full understanding of your customer journey, it allows you to optimize the web experience for your customers and meet all their wants and needs.
LET'S GET STARTED!
Let Pushly help you get started using web push notifications as part of your marketing plan. Contact us and a member of our team will reach out to you and help get you well on your way to connecting with your audience on an entirely different level.