Use Web Push Notifications to Bring Buyers Back to Abandoned Shopping Carts
When your website visitors place items in your online shopping cart and then leave – that's like leaving money on the table. Web push notifications provide a new and effective way to reverse shopping cart abandonment and prevent lost profits.
Rarely in the physical world do you see someone fill up their shopping cart, get to the checkout counter and then walk away. When they do, it's usually because they left their money or credit card at home – not that they changed their mind about the purchase.
Yet, this phenomenon is all-too-familiar in the world of online shopping.
74 percent of shopping carts were abandoned in 2013
– In 2014, Business Insider, based on various intelligence, estimated that 74% of online shopping carts were abandoned in 2013 alone, a figure that had risen year-after-year when compared to 69% in 2011.
Business Insider estimated that $4 trillion worth of merchandise would be abandoned in shopping carts in 2014 – and claimed that 63% of it is potentially recoverable by savvy retailers who used the right kinds of technology to bring customers back to complete those purchases.
$260 billion is recoverable through checkout optimizations
– According to the Baymard Institute, $260 billion are recoverable through checkout optimizations, based upon the last seven years of their testing. They found that an average large -sized e-commerce site can gain an average of 35.26% increase in conversion rate through better checkout design.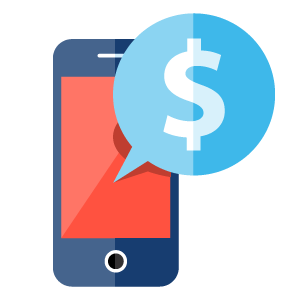 Too few retailers using technology to reverse abandonment
The simple fact is, too few companies are employing the available technology to work in order to reverse shopping cart abandonment. In the very latest figures by the Baymard Institute, calculating an average of shopping cart abandonment based upon studies done by some 40 different studies conducted by companies such as Adobe, IBM, Digital River, Forrester Research – Baymard concluded that the average documented online shopping cart abandonment rate is 69.89%.
The top reasons visitors abandoned shopping carts In the same study mentioned above, the Baymard Institute listed the top reasons that website visitors had abandoned shopping carts.
Extra costs too high (shipping, tax, fees): 60%
The site required creating an account: 37%
Check out process too long/complicated: 28%
Couldn't calculate/see total order/cost up-front: 23%
Website errors or crash: 20%
Didn't trust site with credit card information: 19%
Site performance/delivery to slow: 18%
Returns policy unsatisfactory: 11%
Limited payment methods: 8%
Credit card declined: 4%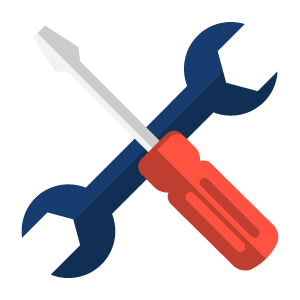 Things you can fix without any additional technology
Looking at the list above, you can immediately recognize that you can readily fix a number of items without needing to employ any technology to try to bring visitors back to your site. In fact, everything on the list except for the first and last items, eight of these reasons are all about e-commerce website operation – in all fixable.
Retailers can make sure that their site performs smoothly. This is really a no-brainer. No e-commerce website should be operating without resolving website performance issues. And do we even have to bring up ensuring that your website is mobile-friendly in 2018?
One can simplify the checkout process and offer sales without forcing a user to create an account, given the option to check out as a guest – this is very common on countless e-commerce websites.
Better methods and explanations for making your visitors feel more secure about your website and trust your security aren't that difficult to put in place. Secure checkouts, certificates of trust and real-time-monitoring are all common practice with e-commerce sites.
Website owners can make sure they offer fair and reasonable return policies.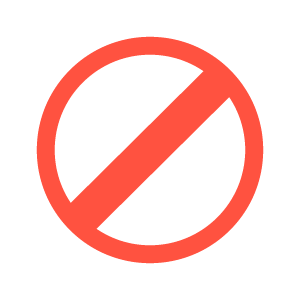 Things you can't fix
Obviously, a declined credit card is the problem of the user. The cost of the extra charges (shipping, tax, fees) may be out of the hands of the retailer and not something they can control.
Another, although lesser, reason people sometimes abandoned shopping carts is due to distractions. Obviously, you can't control what goes on at the user's end. However, you can control the distractions on your website. Ensure that your checkout process is not adding distractions that could pull your customer away from completing the transaction.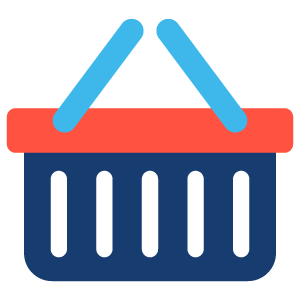 Getting buyers back to their shopping carts with web push notifications
So let's assume that you have optimized everything to do with your website and check out process and you have none of the issues mentioned in the list above. What do you do if visitors still abandon shopping carts on your site?
Enter: Web push notifications.
Web push notifications have many powerful abilities, among them are these nearly instantaneous methods that surpass other retargeting technologies…
1). The ability to reach the shopper in real-time no matter what website they may be visiting.
The minute you send the offer to the customer – your message will be received almost instantaneously, wherever they are on the web. If they are not using their web browser at that time, they will see the message immediately the next time they use their web browser.
2). And unlike retargeting efforts, that typically show a static banner ad on a website that your shopper may be on, a web push notification will slide out over the top of whatever the shopper is looking at – on whatever website they are on – immediately taking over their attention.
These notifications "interrupt" what the shopper is currently looking at on another website, and gives them an instantaneous reminder about their abandoned shopping cart.
3). Web push notifications allow you to include a thumbnail image and a clickable link, which can instantly deliver your visitor back to your website to complete the purchase.
Web push notifications are a more powerful way to bring shoppers back to your site
You're probably thinking… Why can't I just send shopping cart abandonment messages through email?
You certainly can, but they're not as effective. Here's why…
Email has the following weaknesses:
Email can sit for long periods of time unopened or ignored altogether. (Average time an email sits unopened is 6.4 hours)
Blockage by email service providers or routing to a junk or spam folder is a considerable possibility.
Subscribers who receive significant amounts of email from many sources, in general, may never see your message due to email overload.
Email open rates are declining.
Email click-through rates are declining.
Now compare those to web push notifications, which were already described earlier, with their ability to send real-time, instantaneous messages that rise to the top level of the web browser, superimposing themselves over whatever your customer is visiting on the web, no matter where they are.
Web push notifications simply are hard to ignore. Not only that but most importantly – your message can be personalized to be very specific about the item to complete the purchase on, even offering an incentive to do so.
Email just can't do that.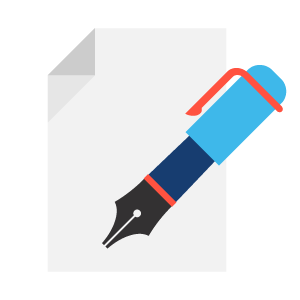 Craft your message thoughtfully
Even though web push notifications are extremely powerful in retargeting visitors and driving them back to your website, their true effectiveness is largely in your hands – it's all about how compelling the message you create is.
If your offer is enticing enough, you can persuade to immediately return to your website and complete their purchase.
How do you do that?
To quote the Godfather: You make them an offer they can't refuse.
Irresistible offers come in a variety of ways, and only you can determine what kind of offer is feasible and you are willing to give.
Here are some of the possibilities that are most effective:
Time-limited discounts
Offering your shopper a significant discount that is time-limited is one way to prompt them to take action soon, if not immediately.
Give them a good discount if they will complete the purchase soon. The more time you give them to think about it, the greater the likelihood they could go somewhere else. If you match a short time window (today, 24 hours, 48 hours, etc.) with a significant discount – the better chances are that they will complete the purchase.
Time-limited bonus offers
In lieu of a discount, another approach is to combine a time-limited offer with bonuses. Perhaps it's free accessories, a discount coupon toward a future purchase or what have you. The bonus is up to you, but the better the bonus, the more persuasive the offer will be.
Bonus offers & single-use discount codes
Another strategy that removes quickly expiring time-limited offers, is to include single-use discount codes that can be applied to future purchases. These could be discounts on purchases by percentage or dollar amounts, or other incentives such as free shipping.
You can also offer bonus offers such as a free add-on or "by one, get one (BOGO)" deals.
All of these can contain time limitations that last for longer durations such as 30 days, 60 days, etc., to convince your customer to complete their purchase now and come back and save on a future purchase or get some item(s) for free.
TL;DR
Retailers are losing $260 billion to shopping cart abandonment that is recoverable through optimizations and using newer technology, such as retargeting those customers using web push notifications.
It's estimated that 74% of shopping carts are abandoned each year and 63% of those customer transactions are recoverable.
Even without employing new or additional technology, just improving the user experience on your website can improve 8 out of the 10 top complaints of users who abandon shopping carts.
Web push notifications are one of the most powerful ways to bring users back to abandoned shopping carts, offering real-time message delivery that superimposes a reminder over the top of whatever content your customer is viewing – even off of your site – you can reach them anywhere on the web.
Web push notifications offer a superior advantage over email, an email can be ignored indefinitely or have its delivery blocked, while web push notifications provide real-time delivery that takes precedence in your customer's web browser viewing experience.
Web push notifications include a clickable link that can route your customer instantly back to your site to complete their purchase.
By carefully crafting a compelling message with your web push notification, as well as, combining it with irresistible incentive offers – you can prompt your customer to take immediate action and return to your website to complete their purchase.
LET'S GET STARTED!
Let Pushly help you get started using web push notifications as part of your marketing plan. Contact us and a member of our team will reach out to you and help get you well on your way to connecting with your audience on an entirely different level.