There are many ways to communicate with your audience, but one of the best – and most amazing – ways of speaking to your audience is through web push notifications.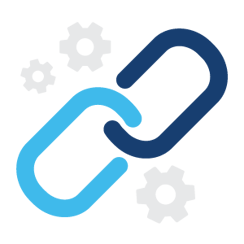 Why use web push notifications?
First of all, push notifications are the default communication for smartphone apps. There's also the fact that mobile Internet use has surpassed desktop Internet use.
But here's an even better reason for marketers…
Using web push notifications on mobile makes sense because that's where you're going to find the majority of your audience and customers.
"The share of Americans that own smartphones is now 77%" – Pew Research Center, 2018
For marketing purposes, if you're looking for ages 18-49 – you're going to find them on mobile devices. Even for the 50-64 age range, you'll find nearly three-quarters of that audience on smartphones.
Smartphone ownership among the genders is nearly equal, with 80% of men and 75% of women, according to the Pew Research Center.
"In 2018, 89% of Millennials/Generation Y and 94% of Generation Z own smartphones" – Statista, Pew Research Center, 2018
According to Statista and the Pew Research Center, in 2018, this is the breakdown for the number of adults who own a smartphone:
89% of Millennials or Generation Y (ages 18-29)
94% of Generation Z (ages 30-49)
73% of Generation X and late baby boomers (ages 50-64)
46% of adults 65+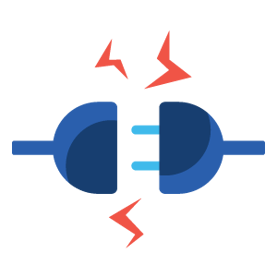 Email is dying
If you haven't got the memo yet – email is on its deathbed, at least in terms of marketing. Open rates are down, causing conversion rates to plummet.
Another huge factor is that email is extremely ineffective when timely or urgent communication is necessary. Email can often sit for long amounts of time – or indefinitely – waiting to be opened.
Then of course, you have to worry whether your email will even reach your recipient. Email service providers are filtering mail more heavily than ever, increasing the likelihood that your message will go directly to the spam or junk box and never even be seen by your recipient.
Okay, so email's out.
What about SMS (text messages)?
Although SMS can be a decent method of connecting with your audience for some forms of communication, and it's better than email for some purposes –it still has its shortcomings.
If you're sending information that your user may need to reference at a later date, SMS isn't a good choice because it's difficult to search.
And worst of all… Your audience members may be charged for receiving your message by their service provider. Ouch.
That alone definitely puts SMS out.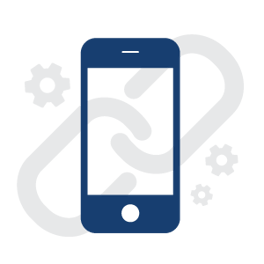 Why push notifications are better
As we've already shown you, mobile is where it's at for talking to and connecting with your audience. But remember that push notifications are the default communication method on smartphones and that's where the major advantages of web push notifications begin.
The advantages of the mobile platform + push notifications
The mobile platform itself gives marketers some distinct advantages due to the fact that mobile devices create very particular datasets that are extremely useful for advertising targeting purposes.

For example, mobile naturally makes it easier to access location-specific data. The mobile platform also makes it easier to track and gather behavioral-based data, which helps marketers with message personalization and sending personalized offers.

And the advantages don't stop there… A few other things web push notifications offer:
Real-time messaging, immediate delivery.
Ability to reach users on or off of your site – anywhere on the web.
No third-party gatekeeper (such as an email service provider) to filter or block your message.
Ability to segment and personalize messages.
Ability to include thumbnail graphic and clickable link.
Ability to send targeted messages based on location and a number of other demographic data.
Superior to other messaging types for retargeting and/or shopping cart abandonment.
Brief, easily readable messages that float to the top of the browser window where they can't be missed.
Web push notifications are helpful beyond advertising
Web push notifications are an excellent way to keep in touch and build a relationship with your audience, too. All of your messages shouldn't just be about selling. In fact, it's a good idea to send your audience a mix of helpful and sales-based messages.
Sending your audience helpful, valuable information they will be eager to receive, as well as, will help with building loyalty and trust.
Its about helping the customer – not about selling
Among the multitude of ideas for messages you could send to your audience are:
Freebies.
Event reminders.
Valuable discounts.
Highly valuable free tips.
Weather-related announcements.
Topical news related to their niche of interest.
Location-based announcements and discounts.
Messages that help them remember where they left off.
And the list goes on…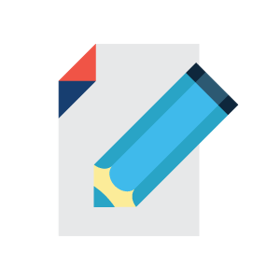 TL;DR
Web notifications are one of the best ways for speaking to your audience.
Push notifications of the default communication for smartphone apps.
Mobile Internet use has surpassed desktop Internet use.
Mobile is where you will find your largest audience and customers.
77% of Americans own smart phones.
94% of Generation Z (ages 30-49) own smart phones and 89% of Millennials or Generation Y (ages 18-29).
The mobile platform, by its very nature, offers unique advantages for collecting specific datasets that help marketers achieve better targeting capabilities and advantages in message personalization.
Email is a less effective form of reaching your audience, its usage is declining, and it suffers from poor open rates and filtering or blocking from third-party providers.
SMS can be effective for some types of communication, but not all, suffering from your customers potentially being charged for receiving your message.
Web push notifications can be delivered immediately, and in real-time. It can reach users on or off your site, with personalized messages, and targeted based on the user's location and other demographic criteria. Messages can include a small thumbnail graphic and a clickable link.
Web push notifications also have significant benefits beyond advertising for communicating with your audience in a personal and helpful way, building loyalty and trust.
Your messaging should always be about being helpful to the customer – not exclusively focused selling or self-promotion.
LET'S GET STARTED!
Let Pushly help you get started using web push notifications as part of your marketing plan. Contact us or check out our free eBook on how to use push notifications.