Web push notifications are proving to be one of the most effective ways of advertising, but no matter how powerful they are, their success is ultimately achieved by the use of engaging, well-crafted messaging that is timely, personal and actionable.
In this article, we'll offer some tips on how to make your web push notifications more engaging. Before we look at various tips on improving your web push notifications, let's set the bar for what makes a great notification in the first place.
"A great push notification is three things: timely, personal and actionable." – Noah Weiss, Head of Search, Learning, & Intelligence at Slack
A well-crafted message should always strive to contain each of these ingredients simultaneously. While it may not always be possible for the message to contain all three, containing at least two is imperative. A message that contains only one of the ingredients is likely to be unsuccessful.
For example, a poorly-timed message may annoy your user, potentially even driving that user to opt-out of receiving future messages.
Next, we'll break each one of these essential ingredients down and consider some tips that can improve message timeliness, personalization and make them more actionable.
Timely notifications
Your web push notification is sent at the right moment, so that it is viewed as helpful and not an annoyance.
There are three factors that help improve the timing of your web push notifications:
It is triggered by the user's behavior
It is triggered based on the user's preferences
It is triggered based upon the user's location
Push notifications triggered by a user's behavior will consider not only what the user may be doing at that moment, but also may consider what the user has done prior.
Tips for making your messages more timely
Here are just a few of the many ways you can improve the timeliness of your messages.
1. Use location triggers
Send helpful and beneficial messages to users that relate to their preferred location and/or present location.
While these can be centered around your products and services – they don't have to be. Users will also appreciate information, offers and deals that align with their preferences that are related to their location.
2. Purchase-related offers
Has a user completed a purchase? Create a triggered follow-up message that thanks them and offers a freebie, immediate discount or future discount on another product.
Has a user placed an item in their shopping cart and then abandoned it? Offer them a discount to complete the purchase within a designated time-limit.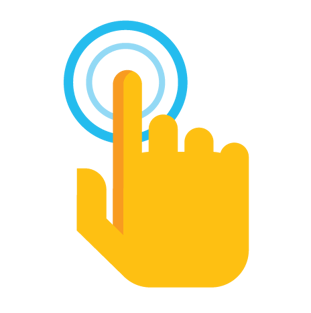 3. Give inactive users a poke
Take note of users that haven't taken action in a specified period of time and send them messages triggered by their inactivity. Tell your inactive users that you haven't forgotten about them. Give them a gentle nudge with a "we've missed you" type of message. Offer them incentives to become active again, whether it is visiting your website for a free download or offering a significant discount on a purchase. Generally speaking, the longer the inactivity, the better the offer may need to be. Be sure to convey, in the most enticing terms, how the user will benefit by taking action, while including a call-to-action that makes it clear exactly what you would like your user to do.
Personal notifications
Personalized web push notifications try to appeal to the user as individually as possible. Your messages will consider several factors about that individual in creating personalization, including their gender, age range, other demographics, location, behavioral patterns, how long they have been a customer, shopping patterns, previous purchases, wish lists, shopping cart abandonment, as well as, any specific preferences they may have set.
Personalized notifications are more effective because they adhere to the wishes, needs and problems of that specific person. The more someone can personally relate to the message, the more they are apt to view it as valuable.
Tips for increasing message personalization
Here are just a few of the many ways you can make your messages more personal.
1. Make users feel special or like insiders
Send the user "just for you" types of messages that either offer specific tips, bonuses, discounts or freebies. You can reinforce this with statements such as "for your eyes only" or "don't share this with everybody" and other types of language that make them feel like they are special and privy to information or offers that only "insiders" are getting.

2. Help users with their problems
If a user has purchased a particular product, especially one that solves a specific problem, send them related information to further help them solve that problem.
You can also refer them to additional related products and/or accessories to the product(s) they have purchased, and let them know why these are important and help solve, eliminate and/or prevent further/future problems.
3. Offer personalized suggestions
One way to convey to your users that you are in-tune with their needs, experience and problems is to offer personalized suggestions. You can cover a variety of areas including suggestions that improve their overall user experience, to their individual needs and problems, even to tips that help with everyday life. The latter can also create a more personal touch, being that you are being helpful off the topic of your products and services.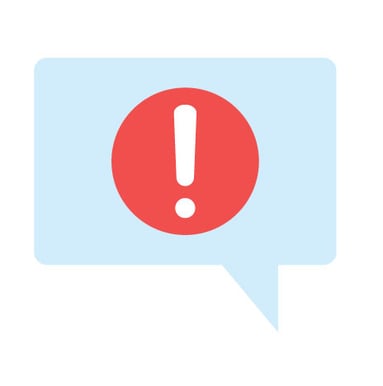 Actionable notifications
Actionable notifications go further than just giving the user a message – they also prompt the user to do what you want them to do. Of course, your call-to-action must be enticing and compelling in a way that the user can clearly understand "what's in it for them."
One of the big benefits of web push notifications is that they allow you to include a clickable link. This gives you the ability to send your user precisely where you want them to go.
If your desired action is something other than clicking a link, then you must specifically ask your user to do exactly what you want them to.
While this sounds like common sense, many advertisers will only mention a sale without asking the viewer to visit the site. They'll tell the user something without asking them to do anything.
However, to improve the effectiveness of your messages, you want to do more than ask – you want to compel. You want to craft enticing messages that not only ask your viewer to take action, but also make it irresistible not to!
Tips for making messages more actionable
Here are just a few of several possible ways you can make your messages more actionable.
1. Create a sense of urgency
While urgent offers are a staple of provoking action when it comes to sales, you can also use a sense of urgency to be helpful. You can send reminders that let your users know they need to take a particular action before it's too late.
Even with free offers, you can send your users messages that, for example, remind them that a free seminar is filling up and they will need to act fast before all the seats are taken.

2. Remind your users to take an action
Perhaps you've made an offer available to your users and a significant number of them have yet to take action on it. Whether it's a discount or even a free offer, there's nothing wrong with giving your users another poke to prompt them to take action. Even better, combine it with a sense of urgency to improve results.
Another common action you'll need to remind users of is to complete a purchase when they have abandoned their shopping carts. You may want to consider combining a reminder with a discount offer (time-limited, of course), as a way of further enticing them to take action.
3. Place a time limit on completing the action
All of us can be procrastinators, and your users are no different, no matter how good the offer is. Making time-limited offers is one way to provoke people to take action immediately. The fear of missing out or acting too late is a strong motivator. Therefore, when you need people to take action – and do it now – set a time limit.
Moreover, besides an emphasis on the time limit, you need to make an even stronger emphasis on the benefits they will receive from taking action.
While you shouldn't abuse the use of time-limited offers, it's a technique that works well for prompting action.
TL;DR
A great web push notification has 3 essential ingredients, it is: Timely, personal and actionable.
Well-timed web push notifications are viewed as helpful, while poorly-timed notifications are an annoyance.
3 tips for improving timely messages: Use location triggers, send purchase-related offers, nudge inactive users with messages that offer incentives for taking action.
3 tips for improving personal messages: Make users feel special or like insiders, help users with their problems, offer personalized suggestions.
3 tips for improving actionable messages: Create a sense of urgency, remind users to take an action, place a time limit for completing the action to avoid user procrastination.
Get Started
Start making connections with your website subscribers. Contact the Pushly team to see how we can help benefit your company!