To make the most of your web push notification marketing efforts, it's important to analyze your customers. Understanding their behaviors, needs and wants will give you the ability to improve your web push notifications, resulting in messaging that increases viewer engagement, boosting conversions and making more sales.
The mission here is not just to analyze how your customers interact with the web push notifications they are shown. You need to go beyond that. You need to analyze all customers that visit your website. You want to gain an understanding of how all prospects and customers alike interact with your company. In doing so, you will begin to see a clearer picture, as patterns will emerge. These insights can be used to direct your marketing efforts more efficiently and profitably.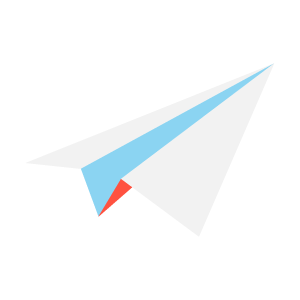 Understanding Customer Journeys
As we've covered in previous articles, one of the core components to successful advertising with web push notification lies in personalization. The personalization comes, not only through targeting algorithms, but personalization that creates specific messages for specific individuals or segments.
To pull off effective personalization and segmentation of your users, it requires that you understand your customer's wants, needs and history with you.
Maximizing personalization is about understanding your "customer journey." The customer journey takes a look at the full life cycle of your various customers. Where they come in, how long they stick around, and when they eventually leave.
Analyzing
A basic analysis of your website visitors and customers will help you understand this. First, you need to gain an understanding of how visitors come to your site, the various doorway pages, campaigns or searches that deliver them to your site.
Next, you need to analyze what they do while they are there. Without a doubt, different types of customers will do different things on your site. This will not only help you identify what different types of customers you have, but also clue you into better ways of grouping your customers into useful audience segments for advertising purposes.
Lastly, take a look at the exit points your visitors take in leaving your site.
A full analysis of the "customer journey" will not only consider site activity, but the product wants of prospects and customers alike, as well as, the purchase histories of customers.
In doing all of the aforementioned analysis, you are looking for the most common patterns.
You'll begin to see trends, such as which types of customers are more active than others and vice versa; the typical life cycle of customers (which could vary by type); when customer activity increases or slows; which product purchases lead to the purchase of others; which types of messaging increase or decrease customer engagement; where visitors go when they leave your site and more.
These patterns will help you predict the behaviors of prospects and current customers.
Do the following:
Figure out what the first and most common interactions customers have with your site consist of.
Look at what products customers purchase first and what they buy next.
Look for the patterns and factors around where your users slow their activity and/or decrease purchases.
Getting started with mapping out customer journeys
The best way to acquire all the necessary information is to map out your customer journeys.
First, you want to identify your entry points. Where are your customers coming from (source) and where do they enter your site (doorway pages).
Next, you want to identify the key places they go on your site: Information pages, product pages, etc.
Then, where do they go next? After that? Try to map out the steps that lead to purchases.
Conversely, map out the steps that lead to decreased or inactivity, as well as, exiting from your site.
Customer journey stages
Your customers can also be grouped into activity stages that occur during a typical customer journey. As they become a new prospect or customer, they will spend time exploring your products and/or services as they seek information and/or make purchases. As they do this, they will have different levels of activity and engagement.
A simple way to look at your users is to group them into these four basic stages of usage:
1. Active:
These are users who engage on a regular basis with your website, push notifications, app, or emails.
2. Hyper-active:
These are your most loyal users. They actively engage at a rate above your average user.
3. Declining:
These are users whose activity has decreased. Response to messaging has declined.
4. Inactive:
These users are no longer opening or engaging with your communications, visiting your website, or responding do your offers.
On their journey, your customers may or may not pass through all of these stages. Your aim is to identify what stage of the journey your customer is on and craft your personalization and messaging accordingly.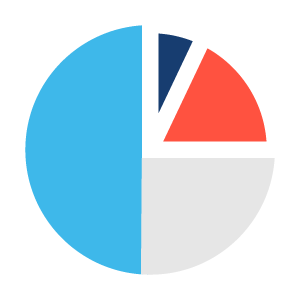 Analyzing the customer journey
Studying the patterns your customers take within the aforementioned four stages will help you understand the overall customer journey as it relates to your business.
You can analyze the trends over time that your users display as a way to create segments and content pathways. These trends will assist you in understanding different customer life cycles.
By recognizing what life cycle a customer is following, you can guide that customer with your messaging onto a preferred content pathway.
For example, an active user is on a different course than a declining user. When you observe a user on a declining course, you can move them towards a "re-engagement pathway" before their current cycle leads them into becoming an inactive user.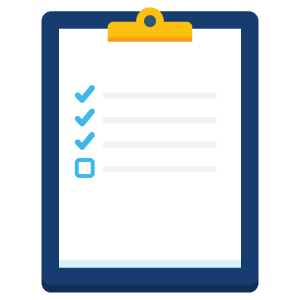 How to prioritize your messages
While this may seem like a lot of work on the surface, it really isn't. All you have to keep in mind are these three things:
• Don't send more messages than absolutely necessary.
• Send messages that are essential to user experience.
• Send messages when the user needs important information – time your messages appropriately.
Personalization
Personalizing your web push notifications can perform double-duty towards addressing what's important to the user, as well as, serve in building a relationship between the user and you or your company.
How and what you communicate to your user builds respect and trust. When your goal is not only to benefit your company, but to first benefit your user – you are building the foundation to a strong relationship.
You want to build your relationship in a way that the user views you as a highly-informed, helpful and trustworthy expert in your particular niche. This starts by first demonstrating that you understand the user's interests and needs, which is most effectively shown through message personalization.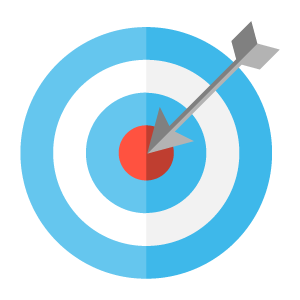 Targeting strategy
The second part of personalizing messages is segmenting users into groups. This makes sure different users get the messages that are relevant to them, as well as, being the type of messages they want to receive.
How you decide to segment your users will depend on your business, your business goals, the types of users you attract, and what you and your users need.
Segmenting your audience:
There is a wide variety of potential segment types you may elect to group your users into for targeting purposes. As mentioned previously, this will largely depend on the needs and goals of your business, as well as, the way users behave with and interact on your web site.
The following list is by no means a complete or definitive list of possible segment types. It serves to give you ideas for creating audience segments that make sense for your business.
Gender-based
Age-based
Location-based
Based on user knowledge or experience
Based on user's position in the sales cycle
Based on a user's position in the customer journey
Based on the length of time they have been a customer
Membership level
Based on user's activity or level of engagement
Based on the number or frequency of purchases
Based on a user's wish list
Based on a particular program or promotion they signed up for
There are many more possibilities depending on your customers, advertising campaigns, website, brand, products or services.
TL;DR
Analyze your customers before creating your web push notification marketing campaign to understand their needs, wants and behaviors.
It's important to understand your customer journeys. Consider the following among other factors: What paths lead them to you; Where they go on your site; What increases or decreases customer activity; What are the life spans of certain customer types; When do customers leave and what are their exit points.
In evaluating customer journeys, look for common behaviors and patterns, as well as, trends. After evaluating your customer journeys, map them out as a way of predicting customer types and behaviors, then work these into your marketing plans.
Along the customer journey, your customers will fall into four basic groups: Active, hyper-active, declining and inactive.
In terms of messaging, follow these three basic rules: Don't send more messages than absolutely necessary; Send messages that are essential to user experience; Send messages when the user needs important information.
Personalizing messages can address both user expectations and needs, as well as, build a relationship between your company and the user, while achieving your marketing goals.
Segmenting your users into relevant groups is essential to achieve effective message personalization. There are numerous ways to divide your users into groups, considering various demographic data. Ultimately, how users are segmented varies according to each specific business and its goals.